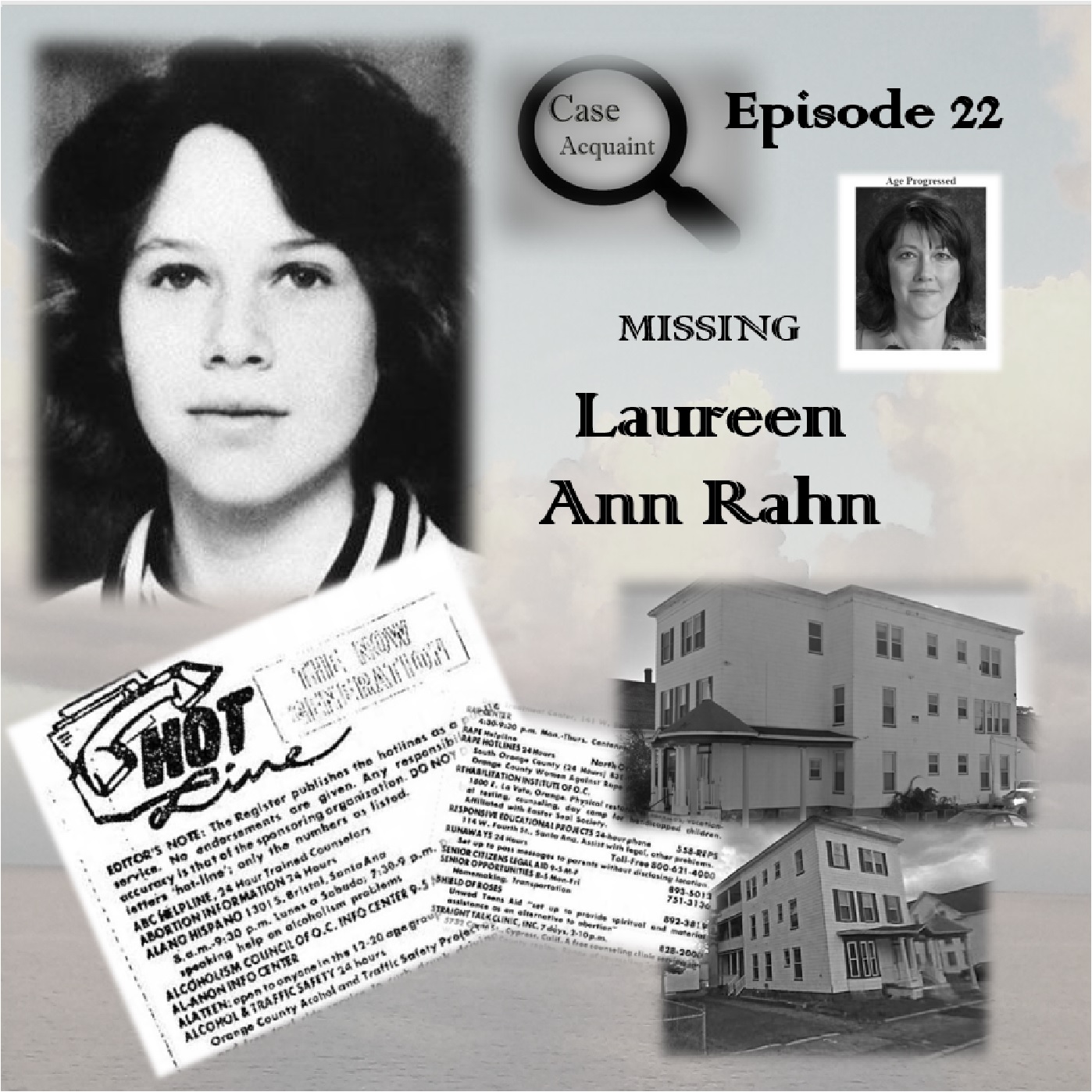 Episode 22
Laureen Ann Rahn
In the early morning hours of April 27th, 1980, Judith Rahn reported that her 14 year old daughter, Laureen, was missing. She was supposed to be enjoying a fun night with a friend, but after the friend went to sleep, Laureen disappeared.
What happened to Laureen? There are more bizarre theories than one would ever imagine. Through it all, Judith has never stopped believing that her daughter is alive, and someday she will see her again.
We are on all major podcast platforms.
Find everything you need at caseacquaint.com
or
ITUNES:
https://itunes.apple.com/us/podcast/case-acquaint-podcast/id1331093749?mt=2
YOUTUBE:
https://www.youtube.com/channel/UCjWIf9lVJiCp8OSlpPel5Dg/videos
Radio Public:   https://play.radiopublic.com/case-acquaint-podcast-WDprK7
Follow us on
IG: https://www.instagram.com/caseacquaint/
Twitter: https://twitter.com/CaseAcquaint
FB: https://www.facebook.com/caseacquaintpodcast/
Support the podcast
Patreon: https://www.patreon.com/caseacquaint?alert=2
Music: Rainfall Scerenade    by: Kai Engel    Album: Evening Colors
Link to more music by Kai Engel